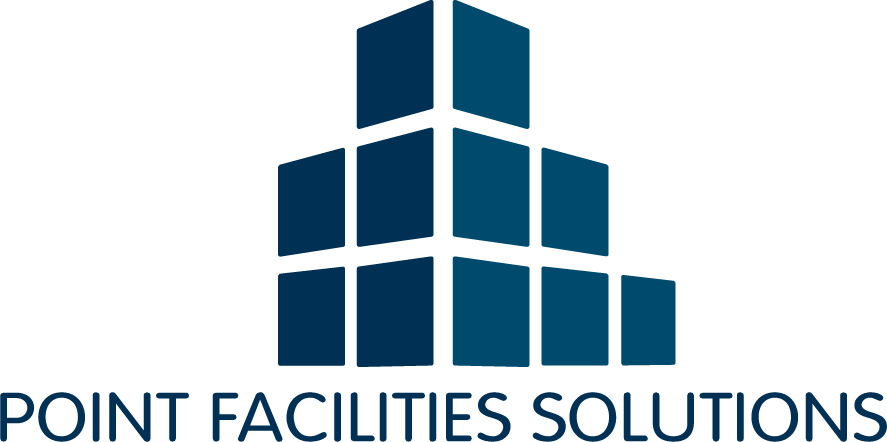 Point Facilities Solutions provides strata buildings and communities with bespoke management and maintenance solutions that are designed to suit the needs of each individual facility we manage and maintain.
We look beyond the simple outside appearance of each facility, and concentrate on the inner workings of a building, and its associated needs. Too often we see buildings that are glossy on the outside but rusting on the inside where most Owners Corporations don't see. We believe a facility is only as strong as its weakest link, and our goal is to ensure longevity of the facility and its assets.
At PointFS we pride ourselves on demonstrating the competencies and professionalism required to run your facility and ensure every asset is tracked, maintained and in 100% operational order.
We understand the need to balance a well-planned budget along with the potentially complex maintenance program your facility may require, a program that will vary greatly depending on the size, age and design of your facility.
We are focused on ensuring efficiency in operations of the physical aspects of each building and its common areas, as well as ensuring the safety and sustainability of associated facilities for the enjoyment and benefits of residents and their visitors.
With both an educated and applied engineering, and sheet metal fabrication career history, in conjunction with his project and staff management experience in a national role, Matt is well-placed to assess, quantify, qualify, source rectifications or personally complete most practical needs and/or wants of strata facilities, large or small. Noting that no job is too small if it's important to clients of PointFS.
Additionally, should any needs be out of Matt's scope, he certainly knows the right Contractors to call to get the job done efficiently and in a cost-effective manner, working within the budgetary constraints of Owners Corporations, all the while working closely with nominated Strata Managers for the facility. Technically minded, Matt's reporting capabilities and tracking of competing building works and Contractor status is infallible; having undertaken major project works at both state and national levels, he certainly has the experience required.
As a trusted Facilities Manager, Pete has developed a Client referral network that is certainly something to be very proud of. With a hands-on trades and construction background, complimented by his administration and communications training, not only can he get the right job done the first time, he will report on it efficiently and within the required timeline/s as defined by the nominated Strata Manager and/or Executive Committee and Owners Corporation.
Pete has project managed several large-scale capital works programs since being a part of PointFS, and all have been delivered successfully and with great feedback from Owners Corporations. Not only this, but Pete has also managed many renovations and maintenance programs in his own business, as well as operating (in conjunction) with Executives and Managing Directors in previous positions. This skill-development has ensured he always remains fully briefed on the full suite of expectation/s that come with servicing a vast array of Stakeholders, competing priorities and significant projects.
Keith is new to the PointFS team and comes with a wealth of knowledge after spending more than a decade in customer service roles and in the construction industry. Keith is an experienced business owner and manager and has been involved in multiple shop fit outs and installing compliant height safety systems. These skills make him a valuable member of the team, earning him the title of the company's resident handyman!
Keith is a master at driving conversations and connecting with stakeholders. He understands our stakeholders are the single most valuable asset to PointFS and is motivated by the unrelenting pursuit of customer-driven focus, ideals and user experience.
Although Keith has only been with PointFS for a short period, he is already looking outside the box and coming up with new innovative ways to improve our services. Keith is looking forward to his new career venture, learning more about facilities management and interacting with our stakeholders.
Our latest recruit at PointFS, Gary is an experienced building manager who has also worked in the landscaping and irrigation field for 10 years. He has experience running a local handyman business, making no maintenance job too big or small.
Gary has managed multiple facilities around Canberra which allows him to identify potential problems before the become an issue. Gary is energetic, determined and takes pride in his work. Gary shares our values and will go the extra mile for our clients.
Like all our employees, Gary is an excellent communicator and is able to talk to all trades and understands how to prioritise jobs at the facilities he manages. With his impressive resume, we can't wait to see what innovative ideas he will bring to help improve services for our stakeholders.